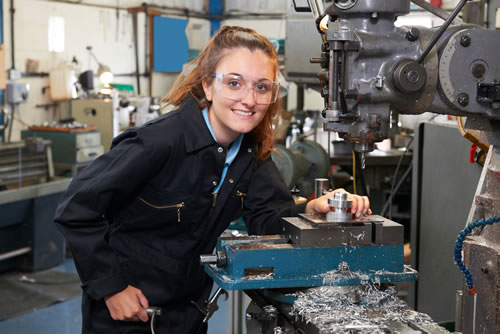 Our traineeship is an education and training programme with work experience that unlocks the great potential of young people aged 16 to 24 who do not yet have the appropriate skills or experience that employers are looking for.
Traineeships provide the essential work preparation training, functional English, Maths and work experience that is needed to secure an apprenticeship or employment.
Once the students successfully complete their traineeship, they will be able to move onto an Apprenticeship, college course, employment or enterprise.
Administration traineeship 
Our admin traineeship gives you the opportunity to gain knowledge of and put into practice administration skills. This includes dealing with correspondences via telephone, email and face to face, filing and basic IT skills. The traineeship will also give you the opportunity to apply any knowledge gained within a professional setting. The admin traineeship will also include basic technical training that you would need for working within an admin role. You will gain an NVQ level 1 on completion of the traineeship and a progression route to an apprenticeship or work.
Retail traineeship 
Our retail traineeship gives you the basic theoretical and practical retail knowledge and the skill base that you need in order to gain entry within a retail role.  You will gain commercial awareness an understanding of the importance of product knowledge as well as essential customer service skills.
Customer service traineeship 
Our customer service traineeship will give you the opportunity to develop your communication skills, working as part of a team and all aspects of customer services.
Interactive media traineeship 
Our interactive media traineeship gives you the opportunity to gain some knowledge and key skills on all aspects of interactive media including presenting content such as text, moving image, animation, video, audio and video games.
Maths 
Functional Maths level 1 & 2 is delivered as part of all our courses.
English 
Functional English level 1 & 2 is delivered as part of all our courses. 
ESOL 
We deliver first class ESOL classes at our centre from entry level 1 to level 3.